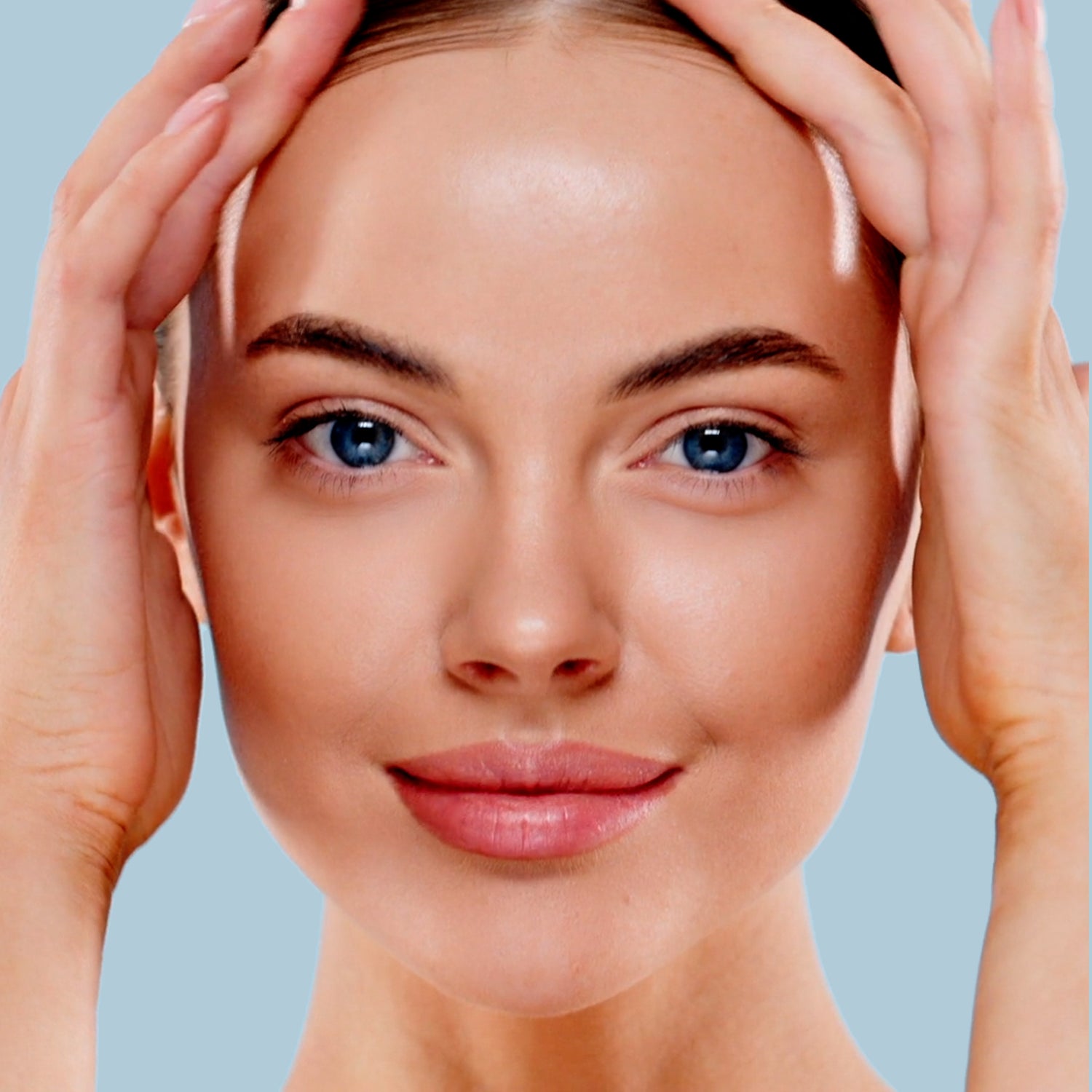 Our simple policies
We strive to make our policies for shipping, returns, warranty, and privacy as simple and as transparent as possible.

Read about them here below. As always, if you have any questions, just drop us an email.
Email: care@mypurskin.com
Warranty
We're confident nothing will go wrong, but if it does, we'll make it right. Assuming you have followed our directions in the user manual, within the 2-year warranty period, we will either repair or replace the Mypurskin product at no cost to you.
All we ask is to see proof of purchase from Mypurskin.com or an authorized reseller. Amazon.com is an authorized reseller.
Product registration
If you purchased your Mypurskin device here on Mypurskin.com your device is automatically registered.
If you purchased on Amazon or from another authorized seller, email us at care@mypurskin.com
Name
Address
Proof of purchase (attach image of confirmation email or similar proof)
Returns
Mypurskin comes with a 30-day return policy with no risk to you.
Refund of the full product price
Free Shipping
Free Return Shipping
Free shipping and return shipping covers all 50 states in the U.S. Any additional shipping charges including but not limited to expedited shipping or international orders is additional.

Simply email us at care@mypurskin.com and we will set you up for a return.
Our risk-free return policy only applies to purchases made directly through Mypurskin.com. The 30-days from date of shipping the product is a firm limit.
Shipping
Our aim is to ship within 1 business day from date of order
Standard shipping is free for all 50 US states. Expedited shipping and international shipping is extra.
Standard shipping via USPS parcel or UPS ground will typically take 3-8 business days or longer from date of order, depending on your location.
If you choose expedited shipping, your order will typically arrive in 1-2 business days.
Privacy

To ensure your privacy, Vapore, Inc. (Vapore) will not sell, rent, lease or disclose customer information to third parties unless required by law or unless you provide consent to such a disclosure. Other terms of Vapore's privacy policy are as follows:

Information Collection

When you engage in activities on our website or with our products, like ordering or registering products, requesting customer support or subscribing to e-mail alerts, Vapore may ask you to provide us with information. By choosing to enter and submit the requested information when prompted, you are consenting to Vapore' collection, use and disclosure of such information for the purposes of providing the services to you as outlined herein.


How We Use Your Information

Any information collected will be used only by Vapore to improve our products, services and website or to communicate with you in the form of newsletters and notices if you give us permission to do so. Vapore uses information and/or e-mail addresses for internal purposes only and does not sell, lease or rent information to third parties.


Product Purchasing

Information we ask you to provide when purchasing or ordering will be only the information necessary to process your purchase or order. When fulfilling an order we will ask for your name, e-mail address, address (for shipping purposes), telephone number and credit card number, type and expiration date (if paying by credit card). We will use this information only for matters related to your order or product registration unless you request otherwise. Your credit card information will be maintained only for a period reasonably necessary to ensure payment has been received.
Vapore and MyPurMist List

Memberships

When you consent to receive e-mail alerts, Vapore may use information it has collected to provide you with mailed or e-mailed notices according to the preferences that you indicate to us. This may include notices in the form of newsletters, website update notices, notification of the availability of new products or product updates as well as information on promotions and special offers. You can elect to not receive any further notices from Vapore by unsubscribing directly to any e-mail you receive.


Product User Surveys

The purpose of this information request will be optional and required only to engage in certain activities. Additional information we may ask you to provide when choosing to engage in other activities on our website or within our products may include name, mailing address, telephone number, facsimile numbers, e-mail address and other demographic information that will enable us to better understand the requirements of our customers and to continue to provide high quality products and services.


Website Activity

Vapore may profile website activity and compile data in aggregate form in order to better understand user activities and the success of various ad campaigns and promotions. This information is important to us as it enables us to continue to provide products specific to our customers' interests. Site visitor behavior information is compiled in aggregate and does not represent individually identifiable information. Vapore uses cookies on its websites to help us publish content relevant to our customers' needs and wants. If you would like to opt out of certain Google cookies please click here.


Linked Internet Websites

Our websites provide hyperlinks, which are highlighted words or pictures within a hypertext document that, when clicked, take you to another place within the document or to another document altogether or to other websites not controlled by Vapore. These hyperlinked websites may contain privacy provisions that are different from those provided herein. Vapore is not responsible for the collection, use or disclosure of information collected through these websites, and Vapore expressly disclaims any and all liability related to such collection, use or disclosure.


Security of Your Personal Information

Vapore may hire outside contractors to perform services on our behalf (such as packaging and shipping). We will only provide those companies the personal information they need to complete the desired service. They are not permitted to use customer information for any other purpose.


Sale of Assets

In the event that another company acquires Vapore, or its assets, Vapore reserves the right to include Information and Personally Identifiable Information among the assets transferred to the acquiring company.


Amendments to Privacy Policy

Vapore reserves the right to amend this privacy policy periodically. Any amendments made to this privacy policy will be considered effective ten (10) days after the amendments are posted on the site. If you have any questions or concerns regarding our online privacy policy or should you wish to withdraw your consent, contact us by e-mail at care@mypurmist.com. We will get back to you in 1-2 business days.


Product Reviews on Website

All product reviews are moderated and posted by an outside, third party review moderation company. The following below is the criteria required for a customer review to successfully post:


Reviews writing guidelines

We want to publish your review, so please:

Keep your review focused on the product.
Do not include any personally identifiable information, such as full names.
Please note that reviews posted on website are product related reviews for Mypurskin. Reviews pertaining to other issues (e.g: customer service, price) may not be posted according to the guidelines established by an outside, third party review moderation company.
Refrain from mentioning competitors or the specific price you paid for the product.

Photo guidelines

When submitting images, please follow these guidelines:

Images must be in BMP, PNG, GIF or JPEG format.
File size must be 5 MB or less.
Image must be at least 60 pixels tall.
Image must be at least 60 pixels wide.
If you are not the copyright holder, you may not submit copyrighted images.
Objectionable images will be rejected.
Uploaded images become the property of the Company.


Video guidelines

When submitting videos, please follow these guidelines:

Make sure your video is related to the product.
Try to submit videos of you using the product.
Inappropriate videos will be rejected along with your review.
If you are not the copyright holder, you may not submit copyrighted videos.
Do not sell my personal information

The California Consumer Privacy Act (CCPA) provides you with rights regarding how your data or personal information is treated. Under the legislation, California residents can choose to opt out of the "sale" of their personal information to third parties. Based on the CCPA definition, "sale" refers to data collection for the purpose of creating advertising and other communications. Learn more about CCPA and your privacy rights.

How to opt out

By clicking on the link below, we will no longer collect or sell your personal information. This applies to both third-parties and the data we collect to help personalize your experience on our website or through other communications. For more information, view our privacy policy.